If you were there you know what I'm talkin' bout.
GWAR
There's a monkey man up there flippin us off, let's flip him off and lop off his damn head..There is a flippin of the man of the monkey in on here we outside, lascili launch it outside and lop outside of its cursed head. grazie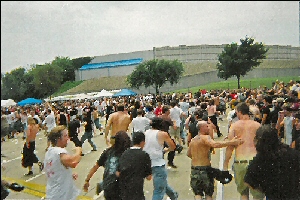 Now that's a big pit. "You with the red hair and you over here" Devil Driver what a trip.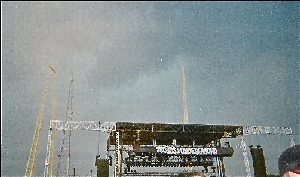 The storm cometh, raining maggots
If you happen to be in these pics and want them removed send me a profoundly ugly and profane message and I'll take it down.
Unfortunately my pictures of CLUTCH all turned out very badly. There is an entry on this blog somewhere about me doing a pseudo indian wardance on my old cheap digital camera so all the pictures were taken with a cheap disposable camera and it's not very good. Regardless of the pics though, I'd reccomend to anyone who's into this music to definitely check out The Sounds of the Underground tour. It was a hella experience for sure.