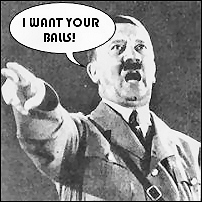 Well would you look at that ma,
Hitler Ate My Balls
.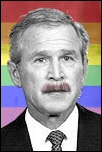 And just in case anyone hadn't realized the depth of the nuttiness there's
this column from the Manifest E-zine
.
Well I better get some sleep before these two start talking to each other in heart shaped bubbles.