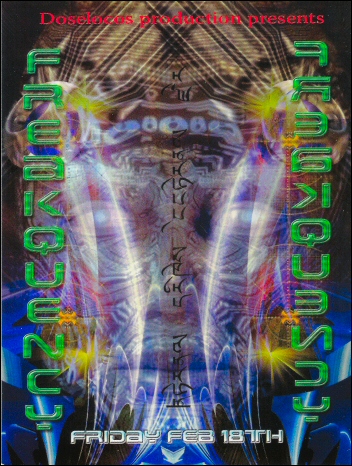 Benza ... Demon Tea Recordings ...
Benza has been producing Psy trance since 1997 with releases on Tribeadelic Records, Green Ant Records and Deomn Tea Recordings. He has played alongside such artists as Talamasca, Joti Sidhu, Ubar Tmar, Absolom, Nomad, Texas Faggots, Saafi Connection, Alien Project, Atomic Pulse and Mark Allen, recently returning from a massively successful tour of Japan.

This will be his first Texas Appearance.
Local Support ...

Initialization String (subtle distortion) , yonykidd (Doselocos Prod), Dyszfunktional (JeffMadison, WI) , mxmind (Afterlife, knon 89.3, monoerosrecords) Yes, joe will spin psytrance;,UHM (mistical Prod) , Klapton (mistical Prod), xiannaix (Doselocos Prod), Dave Patrick (Doselocos Prod).

Crave 2912 Elm. (corner of malcom x & Elm) in Deep ellum: doors @ 9pm : 5 bucks